It's that time again! I'm on the advisory board again this year and hope to make the event this time if I do not have other obligations.
Take advantage of the opportunity to showcase your emerging technology product or service in front of industry leaders by participating in the 2014 SXSW V2Venture. This event takes place on July 15 & 16 as a part of the SXSW V2V Event, during which you can improve your product launch, attract venture capitalists, polish your elevator pitch, receive media exposure, build brand awareness, network, socialize and experience all that SXSW V2V has to offer. The deadline to register is Friday, April 11, 2014,  so reach out to me here if you are interested in applying.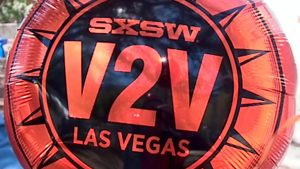 1) Launch date eligibility requirements:
A company's product / service must have launched no earlier than July 16, 2013
A company's product / service must not be launched after October 16, 2014.
Companies will be allowed to submit only one product or service to the SXSW V2Venture. Companies who submit more than one product or service will not be eligible to participate in the SXSW V2Venture.
Founders of the applying startup must retain some portion of ownership in the company to be eligible to participate.
Must not have raised over five million in funds from combined funding sources.
Product or service must fall within one of the following V2Venture Categories.
Companies cannot have presented in any of the following events: SXSW Accelerator, SXSW ECO Startup Showcase or LAUNCHedu pitch events.
2) Applicants must be within one of the five categories:
The Education Technology category highlights applications and technologies designed to make all forms of education more accessible to a wider range of people, and that bring students and teachers closer together.
Health and Wearable Technologies
The Health and Wearable Technologies category focuses on patient-centric health applications and technologies that connect patients, families, physicians, pharmacists, care providers (hospitals, clinics) and benefit providers to share timely, relevant health data and drive better outcomes at affordable and sustainable cost levels.
 Mobile and Tablet Technologies
The Mobile and Tablet Technologies category encompasses mobile applications and technologies which allow users to connect by portable devices such as tablets, phones, and other connected devices.
 Culture and Entertainment Technologies
The Culture and Entertainment category includes applications and technologies for music, gaming, film, television, and digital storytelling, as well as new and hybrid forms of entertainment that are reinventing the ways in which we relax, unwind, and have fun. This category could also contain technologies that focus on other cultural sectors, such as sports, fashion and food as they pertain to entertainment and non-health related wearable technologies.
 Innovative World Technologies
The Innovative World Technologies category includes applications and technologies that have the ambition to change the world as we know it. Right now we're seeing lots of innovation in green tech, real-time search, augmented reality, the World Wide Web, artificial intelligence and the Semantic Web, recommendations technologies, personalization technologies, enterprise, and "big data".
Act now! Don't miss out on this opportunity!