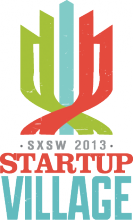 I am really enjoying being involved with the 2013 SXSW Music Accelerator!
Take advantage of the opportunity to showcase your emerging technology product or service in front of industry leaders by participating in the 2013 SXSW Accelerator. This event takes place on March 13 as a part of the SXSW Music Festival, during which you can improve your product launch, attract venture capitalists, polish your elevator pitch, receive media exposure, build brand awareness, network, socialize and experience all that SXSW Interactive has to offer. Read more and register HERE. Or better yet CONTACT ME and I will vet your Startup and recommend your company into the competition after I evaluate it. Either way more info is below:
1) ***UPDATE*** Deadline: Sunday, November 11 at 11:59pm CST
2) Launch date eligibility requirements:
a. A company's product / service must have launched no earlier than March, 15, 2012.
b. A company's product / service must not be launched after June 15, 2013.
c. Companies will be allowed to submit only one product / services to the SXSW Accelerator event. Companies who submit more than one product / services will not be eligible to participate in the SXSW Accelerator event.
d. Founders of the applying startup must retain some portion of ownership in the company to be eligible to participate.
e. Must not have raised over five million in funds from combined funding sources.
3) Is there an application fee? Can it be waived?
a. Yes, a non-refundable $200 entry fee will be required from all applicants who would like to be considered for participation in the event.
b. Contact Todd.
4) Applicants must be within one of the six categories:
Music Technologies-This category pertains to applications and technologies specifically designed for the use of musicians and music business. These companies seek to advance the creation, distribution and promotion of recorded music, to facilitate licensing and payment for use of recordings, or to aid in booking, logistics and promotion of live performance
5) Will SXSW announce the Judges and Emcee before the event?
Yes, the Judges and Emcees who are industry experts and/or investors from the financial community will be announced later this year on the SXSW website. Here is an example of past Judges and Emcees – Michael Robertson of MP3tunes, Amy Ray of Indigo Girls, Larry Marcus of Walden Venture Capital, Jed Carlsen of ReverbNation, Ian Rogers of TopSpin, Hany Nada of GGV Capital, Kristen Hersh of Throwing Muses / CashMusic.org and Sean Moriarity of Mayfield Fund (Fmr CEO of Ticketmaster) to name a few.
Where can I get more information:
Visit the Accelerator website at http://sxsw.com/music/startupvillage/accelerator
Now for an irrelevant but humorous video: