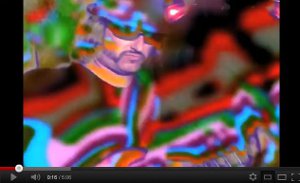 Video is continuing to get white hot as YouTube continues heavy business development efforts with their new(er) channel layouts. 100 Million Americans Watch Online Video Per Day, Up 43% Since 2010, says TechCrunch.
Now for something completely different, have you seen the new video by the band "OK GO"?
Some start-up companies are aggregating original video content, and/or commercial video, keep your eyes on some of these up-and-comers.
Switchcam
www.switchcam.com
From crowd sourced concert videos, Switchcam synchronizes audio and offers multiple camera angles
in a snap. This is hot. Here's a great Deadmau5 3-cam video.
BAMM.tv
www.BAMM.tv
BAMM.tv is a new kind of music company that connects artists, entertainment service providers and audiences worldwide. Through an extensive global content distribution network, they deliver fresh music video content from the best new artists to the web, mobile devices and television.
Free HD video production for artists, hot new music content apps and services for our network partners.
There seems to be some young developers that really dig this space and are already making noise of launching on-line video start-ups:
Hazda
http://www.hadza.com/es/
"Hunt videos, gather moments" is the only info we have on this one at this time.
Outlisten
http://www.outlisten.com/
Outlisten neatly organizes and seamlessly combines concert footage into a unique online experience
made by artists and fans together.
And here are more in action right now:
Cull.tv
Cull.tv
"New Music Television". Check it out. Endless full screen music videos. Channels of hand picked videos.
45 Sound
http://45sound.com/
Still in beta this company will be out at the SXSW as a "SXSW Accelerator 2012 Finalist".
"45 Sound is a new service which makes your live music videos sound better. We replace the original sound of your video footage (which is usually fairly poor) with a high-quality recording of the exact same part of the concert."
What other music video Websites and apps are on your radar? Hit me on Twitter.
Artist! Stay tuned for some no nonsense advice on how to set up your YouTube channel coming soon on my blog!