I went out to the MACworld ifan event and watched the panel entitled:
"Superfly presents: "The Creators"
Featuring panelists:
Moderated by: Billy Zero – Grammy Trustee & Founder, Zero Management
Fitz of Fitz and the Tantrums – Recording Artist
Rick Farman – Co-founder of Superfly Presents (Bonaroo, Outside Lands)
Brad Furman – Director (The Lincoln Lawyer, The Take)
Anthony Veneziale – Actor, performer, director (Freestyle Love Supreme, Electric Company)
Jeff Castelaz – CEO of Dangerbird Records, Artist Manager (Fitz and the Tantrums, Silversun Pickups, Beady Eye, Seawolf)
Expertly moderated by Billy Zero it was of high value to beginning to intermediate attendees. What was very refreshing and great to hear was a couple statements from the musician on the panel, being Fitz.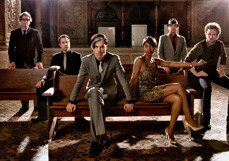 One of his statements was:
"By using the Square App on an iPhone we are selling twice as much merchandise at all of our shows."
The power of mobile devices, being iPhone, Android, and all tablets, empowered with this simple tool is simply undeniable. At SF MusicTech Summit IX we were given 1000 units to give away for free and we gave them all away!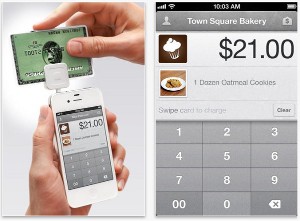 To get your own Square device go here to sign up: http://squareup.com. Or simply download and install the app to your mobile device, register and they will send you a device via USPS.