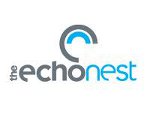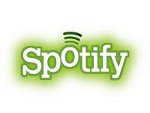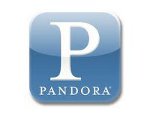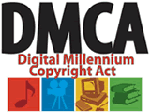 Hot news this week is that the Echonest is now powering the new Spotify radio app. Context: Echonest is an API platform that powers music applications for media companies and thousands of independent application developers. Spotify has picked Echonest's "Similar Songs" data (perhaps even a custom mix of "Similar Songs" and "Similar Artists" data) to generate an endless radio stream of similar artist and songs for listeners. I used "The Black Keys" and got a very accurate stream of bands/songs to keep me engaged for a while.
You can find this new feature entitled "Radio" in the the left-hand column of the Spotify free and premium clients, right under "apps". Simply click "Radio", then click the "Create New Station" button that appears and enter the artist you want to create a Radio Station out of. Click the image below for a Lightbox screenshot of the free client.
Click on image below: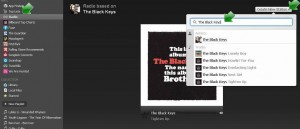 Some background is in order. This type of automated-via-technology service started with the Music Genome Project, which made Pandora Radio the services we all know and love today. How much love? Pandora just announced this week that it has over than 125M registered listeners, works on more than 450 consumer electronics devices, and boasts 23 automotive partnerships including Acura, Kia, and Audiovox. Its average listener tunes in about 18 hours per month, and Pandora claims 68% share of all Internet radio.
So how is Spotify different than Pandora? Pandora is a non-interactive service by definition of the 1998 Digital Millineum Copyright Act, and pays fees according, and Spotify is an interactive service with paid direct licensing fees to the labels. This results in Pandora offering search-find an artist and get a station that sounds like the artist you searched for and eventually that artist may come up….and Spotify offering search-find-play the exact artist you are looking for: blam!
The distinction thus has big implications for the user experience. Other music apps take slightly different tacks. For example, Soundtracker is a Pandora-like service that has an impressive algorithm and can be used via Web and many mobile platforms. Moodagent takes this same idea and plays similar songs on a mood theme. There are more than a few examples, feel free to point others out on Twitter.
While finding the exact artist – "interactive" – services seem to have an edge, but the market is still loving Pandora, whose 125M users dwarf Spotify's still under 15M estimated users.
But the story certainly isn't over.