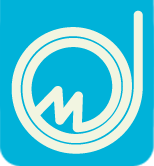 While you are in San Francisco for the SF MusicTech Summit be sure to extend your stay another day as you have another opportunity to continue your networking and learning experience! How you ask? By attending "Music Startup Academy" the next day. This event is produced by Digitalmusic.org, which is the home of the digital initiatives of NARM, the music business association, otherwise know as the National Association of Recording Merchandisers.
Please use code 'msa-toddtate' to receive 20% off the admission price!
More information can be found about DigitalMusic.org here, and more information on NARM can found here.
See you in San Francisco!