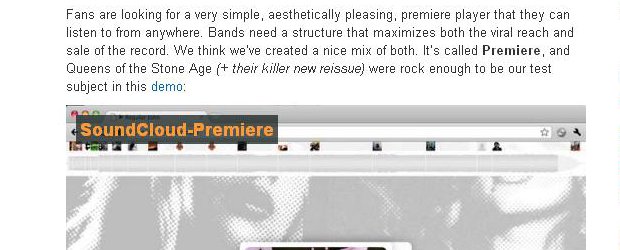 There are well over 100 SoundCloud API integration that can, and will, just blow your mind. Enough with prose let's check out this new application by Lee Martin that I recently hacked up for my recording project "Life Love Misery".
Here is the the version that I made : Click this link and get ready to rock and share!
Note the extreme viral nature this page can enjoy on Facebook and Twitter while being HTML 5 compliant which means, get this; you can play it with a browser on an iPhone or an iPad. PHATTIE SCHMATTIE BATMAN!
I made it from simply following this tutorial.
And of course the demo that Lee made is for the band "Queens of the Stone Age" , so be sure to check this one one out too and enjoy the jams!.