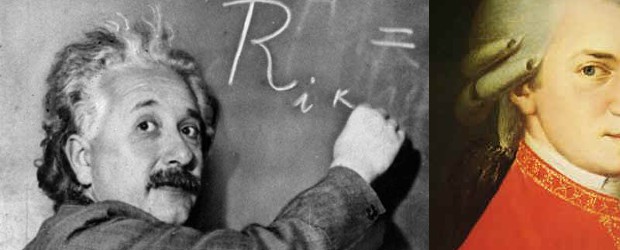 Getting Your Music Discovered: SEO, SMO, and WMO.
SEO = Search Engine Optimization.
When you put up your Website, Implement a root-level domain i.e. www.lifelovemisery.com not www.toddtate.net/lifelovemisery or the like. Embed proper meta tags. Also integrate Facebook Open Graph into your site. No cash to make a Website? Start a Tumblr or keep reading there are most suggestions in this article.
SMO = Social Media Optimization.
Put your bio or recent press release, latest greatest photos, music or links to music, on as many "social media" channels as you can maintain (examples include Facebook, MySpace, Twitter) and update at least one channel at least 3X a week (every day is obviously better).
Start with Facebook and Twitter. Use Rootmusic tab on your Facebook Page, and after 25 likes, get a vanity url.
On Twitter, take advantage of tools like www.twt.fm and www.bln.kr to post links to your music, especially back to your website.
WMO = Web Music Optimization.
Hey I'm not Einstein, but some do call me Mozart. I just coined a new term, go figure.
WMO is all about where you want your music to appear via search results. Yo must own the rights to your music so you can upload it anywhere, at any time. If you implement WMO correctly, people who search for you via a search engine will get the services where you want to be listed on the first page of their search results.
Some good services to start with (warning: some of these can take some time to set up, so be patient):
Onepage – www.onepage.com. Were you bummed out at the start of this article because you do not have a Website? Well here you go. It's a one-page Website. Very easy to set-up and use.
Pandora Radio – www.pandora.com. Submit your music and hope for the best! When/if accepted tell your fans to start stations with your band or songs.
Amazon – www.amazon.com. You have to put your CD in here to qualify to be included on Pandora Radio. Get to work!
SoundCloud – www.soundcloud.com. The leading platform to store and share music. Also the home of your music to include in your Rootmusic BandPage.
RootMusic BandPage – Go to www.rootmusic.com. This is the best and the most used Facebook App to showcase and share your music on Facebook in the most professional manner. Accept no imitations.
iTunes – Go through www.tunecore.com and put your music in every international store and where ever you can!
iTunes Ping – www.apple.com/itunes/ping/. Start an account, poke in every week and follow, share, and ping away.
Grooveshark – Grooveshark Artist. Sacrifice a song and go swim with the sharks. Giveitaway giveitway giveitway now!
The 61 – www.thesixtyone.com. Upload a tune or two and have your fans vote you up by "hearting" your song. This is a old standby classic music Website.
OurStage – www.ourstage.com. Oldie but goodie.
Last.fm – Go to the Music Manager / Artist section. Your not on Last.fm ? Shame shame!
YouTube – www.youtube.com. Don't have a cool video like me? Use Bln.kr and it will produce something like this, and it's better than nothing. Post interviews or quirky anythings! Be personal with your fans.
ArtistData – www.artistdata.com List your shows here and submit to all the on-line event calendars possible via this great platform. Over 30 popular on-line destinations at least.
Official.fm – Go to Official.fm. Tools for bands and labels. "The homebase for professional musicians". With a top-notch development team this company is one to keep an eye on.
Songpier – "Every song becomes an app". There is a reason The Orchard made this part of their "marketplace", because it kicks ass. Go to the Songpier.com Free iPad and iPhone apps for your songs! FREE? Why yes please!
Webdoc – Go to the Webdoc.com Webdoc enables you to mix the web to create interactive posts on-the-fly and start rich social conversations with your fans. Another company chosen by The Orchard to be included in their "Marketplace".
Thinglink – Go to the Thinglink Give photos new life with sound, voice, video, social, and other fun links for your fans. Check out the demos, this is a fun tool to use here and there.
This is not an "end-all, be-all" list, but good enough to do you some serious damage and flood the first page of search returns in Google with your band or brand.
Note every service above has a form of the Facebook "Like Button". There is a "like" button on Itunes Ping, there is a "thumbs up" button on YouTube, there are "hearts" on The 61, etc., etc.
* Find * Listen * Share * Buy * Fan * Go *
When you are trying to build your indie band presence online, mobile, and tablet or iPad, be sure to evaluate to what degree the platform in question answers the following questions:
Find – Can fans find my music via a search? Can they find my songs via a mobile device or on an iPad?
Listen – When my fans find me, can they flawlessly and frictionlessly listen to my music?
Share – When my fans finally find and listen to my music, can they within one click share it with friends? With strangers?
Buy – After fans find, listen, and possibly share my music, can they buy it or download with minimal friction?
Fan – Can you grab a permission-based marketing lead with one click? I'm talking about a "like" on Facebook, a single click on an RSS feed, a "friend" on MySpace, a sign-up on your email list, etc.
Go – Can fans find my shows and either * buy tickets * or even more important in indie music, can they * find the venue!? *
Yes? Well, sounds like your ready to rock.