And imagine this does not cover it all!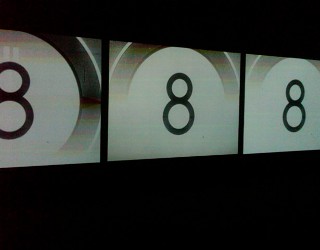 Conventional wisdom among music marketers is that a band should provide 20 minutes of online content for its fans each day. This entails media such as videos, whimsical writing about daily life, photos on stage or candid daily touring photos at the burger joint, song streams, and other interesting items (e.g. your hand-drawn artwork).
Welcome to 5thbeatle.net, Web and social media strategy, management and production services for musicians, bands and brands based in San Francisco Bay Area. Free tips and tricks.
Below are Thirteen Basic Steps you can do to maximize your band's social media presence:
1) Manage your Website . This should be home base for your fans, providing them access to your calendar, music, blog, news, press, e-mail sign-up list, photos, videos, etc.
If you cannot commit to posting something new every day, stay disciplined to stagger a regular series of posting e.g. every Tuesday, Thursday, Saturday. This will keep your fans engaged and coming back!
2) Maintain a Facebook Fan Page in the following ways:
A) Post links to:
– Websites featuring the band.
– News, Press stories
– YouTube videos showing great moments from last night's gig
– YouTube interviews with famous players, famous people hangin out with you
– Candid Videos
B) Post photos:
– In action
– From your gigs
– Just being silly
Post up to 3 – more than 3 are not visible from the "stream" but are instead placed in an album which most people won't bother to view. When you do have more than 3 pix, consider making
multiple posts with 3 pictures each to avoid this issue.
And encourage your fans to post things too: their own pix and videos from your gigs. For example, create a contest for the funniest picture at a live show, or the best edited video, etc.
3) Post your upcoming events on "The Trifecta" of Channels:
A) ArtistData
Use the ArtistData application (free version, or paid version if you want extra bells and whistles) to post your show information on other sites. This nifty tool can help you see how your info will actually appear and allow you to make adjustments if you don't like it.
A few easy steps on using the ArtistData application:
i) Go to "shows" tab and enter your shows
ii) Go to the "APP STORE" tab and click "Shows Submission" and then "Click here to use this app." This feature allows you to activate multiple listings with a single click.
All About Jazz
ARTISTdirect
BandLoop
BandsInTown
BlueHaze
Eventful
Eviesays
FindEvent
JamBase
Mojam / Musi-cal
ShowClix
SongKick
SonicLiving
TourVolume
Zvents
iii) You have to click every different listing above first by clicking on the left and then over to the far right click "activate". This only has to be done once. Check back with the site as they add more partners and then repeat this process for the new partner event listing site.
B) Facebook Events
i) Facebook events should be created through the account of the band by the page administrator (e.g. a band member with access to the page) to ensure the event stays connected to your band's page for consistency.
ii) Fill in data as completely as you can, and be aware that the "More info?" section will show up as the content for the Wall post that links to this Event page…..so include a witty phrase and a link to make the Event is "sharable."
iii) Use the http://bit.ly website to create mini links in the http://fb.on.me format so you can track the effectiveness or response of your efforts
C) MySpace Events
These are super easy to create and invite people to: they involve only 2 pages for data entry and a master page for you to "invite friends" appears on right hand side.
4) Twitter
a) Utilize http://twt.fm to create links to songs. Make sure the purchase links and other links are correctly rendered. Do this once a week.
b) Post links but use a http://bit.ly link (or other link shortening service such as ow.ly) to create a custom link i.e. http://bit.ly/thisgigwillrock or http://bit.ly/nameoffvideo
c) Post pix from your computer or phone, preferably using twitpic.com or a similar mobile photo posting application.
d) Post daily during peak hours of Social Media usage (examples are Tuesdays and Wednesdays from 12:50pm – 1:50pm).
e) Use http://www.Hootusite.com and the Web controls of http://www.twitter.com to get a "big picture" of trends in the Twittersphere
f) Use Hootsuite to schedule tweets daily if you do not want to log in daily.
More details on my Twitter philosophy:
Twitter is probably one of the best networking tools next to Facebook, but it is also more open i.e. someone is more likely to respond to your reaching out on Twitter than say, approving a friend request on Facebook when you do not know them.
To reach verticals, PR outreach targets, bookers, music supervisors, and other valuable contacts within your niche genre of music, simply reach out by first searching for your target, and then following him/her. Then engage in conversation. Since tweets are crawled by Google
and other services, you can put out tweets that, while may not ever be read by your target contact, still provide you with value. Just put it out there and keep the tweeting up to build your overall presence in your target sector.
This is key:
Starting a Tweet with @ means only your target can see the tweet, and people that follow you and that @_______ (your target) can see it. But you can get around this and make it "public" by employing ".@" or "/@".
Quick examples of Tweets basically trying to interact or get someones attention on Twitter.
These Tweets are for a Mobile iPhone application that has to do with SPORTS called "Thump Football."
i) /@thumpfootball is following you @yinzcam @SF_49ers @nfllabor @DailyNorseman
follow us back and spread the word!
ii) /@bigblueview @Ali_Nejad who's your fav NFL team?
iii) /@TitansMCM @BloggingTheBoys @rakesofmallow you playing yet? www.thumpfootball.com
iv) /@ruscoop @RumorsandRants @MrIrrelevantDC we are ion Standford territory, what's your fav College team?
v) How bout them Niners? @tyduffy @CRM_Stephen @TheBigLead @ProFootballTalk @freedarko
Again, these are examples of Thump trying to get someone to follow them back, or opening a conversation. But in the cases where you are simply tweeting to build your brand, you should always include a link to something fun for your followers or search engines to index.
5) MySpace
This is a shrinking market but may be worthwhile to maintain a minimal presence e.g. update your status every few days, include links that go to other properties such as Facebook or Twitter.
Then monitor your stats: are you getting 10 or less views a day here? You may want to put your energy elsewhere.
6) Soundcloud
Besides just a player it's a Social network ). Login use your gmail contacts etc. and follow those folks – see what you can "stir up". Otherwise this is the player used in Rootmusic's "BandPages" Facebook application, which you should be using if you are not already.
7) YouTube
Put something up: anything and everything. In fact, more often than not, "homegrown" quality fares best. Copy and save the URLs in a central spot so you have them handy for sharing on Facebook, Twitter and other sites.
8) TheSixtyOne.com
Upon release of new material, upload the single, and then upload a new tune from the release every week. DO NOT upload the entire release but be sure to stagger it out in this fashion. Sign up to sell the songs via PayPal. Post links to this page a couple times a week on Social Media sites.
9) ReverbNation
Log in sporadically and pay more attention if you start to climb charts in your local area. Being #1 is goal or at least in the Top 10. If you start to fall in rankings, post mentions of that page on Facebook, Twitter, and MySpace and integrate widgets where ever you can to move your ranking back up to to Top 10.
10) Headliner.fm
Share fans with other bands. Check it out and see if it's worth your time or if you notice any traction.
11) Other networks.
Join any new network, i.e. PureVolume.com, Stereofame.com, MySpace clones, etc. so you are in early on what may be the next trend. See what kind of traction happens via Google or that application's analytics tools.
12) Google or other Analytics tools.
All of this work is for not if your not paying attention to what it is doing to help:
A) Sales resulting from using Social Media
B) "Buzz" at shows that they discovered the info of the show on Social Media whether it be Facebook, Twitter, MySpace or the like.
C) TRAFFIC to your Website from Social Media propagation.
You should have Google Analytics installed on the home page of your WEBSITE, or whatever Website / Blogging solution you use you should have some sort of built-in Analytics. Take a look at these details weekly, leave them installed so you can get a few months of "TRENDS" and see what works for you and what does not.
Look at:
A) Your "Bounce Rate" and see what pages people leave from the most!
B) How long your users stay on your site.
C) Your fans favorite pages.
Make adjustments with this information.
LUCKY 13: Your email list
Preen it, take care of it, take out emails that are bouncing, make socially interactive and visually exciting or professional looking HTML mailings with links to Facebook and Twitter, and links to buy TIX to your shows and/or buy your merch and music.
If you do not have one you should start and use ones that are geared towards music specifically like Fanbridge or ReverbNation's Fan Reach.